The 103rd annual Washington State Apple Blossom Festival kicks off April 28. From parades, carnival rides and a car show to a beer garden, 5k and food and craft vendors, there's something about the festival to please everyone.
View ongoing activities, such as carnival, music and food fair on the map. A list of additional events taking place during the 10-day festival is also available below. You can find out more about the festival at appleblossom.org or by contacting the festival office at (509) 662-3616.
Parades
Keyes Fiber Youth Parade
The Youth Parade features over 4,500 children ages 14 and under.
When: Saturday April 30 at 11 a.m.
Transit area: Triangle Park
Parade route: Down Orondo Avenue, left on Mission Street to Fifth Street
Chic Chassis Parade and Motor Show
When: The parade is from 6 p.m. on May 6 and the car show is from noon to 4 p.m. on May 7.
Location: Eastmont Community Park
Cost: Free to watch; $25 for attendees; $75 for commercial participants
Stemilt Grand Parade
The parade will begin with the Apple Blossom Run and the Seattle Motorcycle Police Drill Team. The parade includes groups from across the Northwest, floats and proud equestrian units.
When: 11:00 a.m. on May 7. Main squares open at 8:30 a.m.
Transit area: Triangle Park
Parade route: Down Orondo Avenue left on Wenatchee Avenue to Seventh Street
Cost: Free to watch. Premium seating at Triangle Park is $5 per wristband and available online at appleblossom.org.
Chef for a day
Chef for a Day celebrates chronically ill and/or terminally ill children in the Wenatchee area. Each child is selected and sponsored by a law enforcement agency, which provides tailored uniforms for each "little chief" and an honorary swearing-in.
When: Thursday, April 28 at noon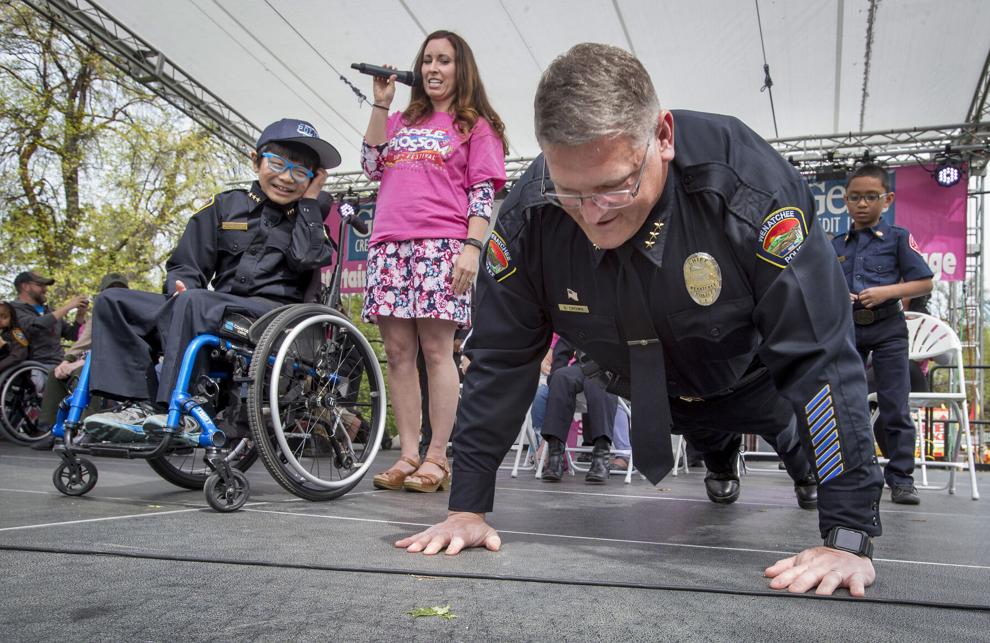 light up the bridge
Serve Wenatchee is hosting a "Light the Bridge" event. Individuals can stop at either of two check-in stations – Pybus Public Market in Wenatchee or Gateway Park in East Wenatchee – between 6:00 p.m. and 8:00 p.m. before heading to the bridge. At 8:45 p.m. all lights will be turned off for coordinated lighting.
When: Friday, April 29, from 8:30 p.m. to 9:30 p.m.
Location: The Old Wenatchee Pedestrian Bridge – Apple Capital Recreational Loop Trail
Wenatchee Valley Color Rush 5K
SAGE and the Chelan-Douglas CASA program are hosting their first annual Wenatchee Valley Color Rush at the 2022 Apple Blossom Parade. The race will begin at the old Miller Street baseball field and end at 7th Street . Individuals can register at SAGE website.
When: Saturday April 30, at 9.30 a.m.
Cost: $35 for ages 14 and up, $20 for ages 5-13, and free for children under 5
2nd Annual Residence Inn Wenatchee Apple Dessert Contest
The 2nd annual contest features apple dessert recipes from local bakers. The winning recipe will appear on the Orchard Bar + Bites restaurant menu.
When: April 30 from 2 p.m. to 4 p.m.
Location: Residence Inn Wenatchee, 1229 Walla Walla Ave.
Cost: Free entry. Applications are available here.
Be well – stay well! A health festival on El Día Del Niño
Confluence Health hosts the first annual Be Well-Stay Well community health fair. The event will include presentations of Mariachi, Zumba, soccer drills, games, giveaways and cancer screenings.
When: Saturday April 30, from 2 p.m. to 7 p.m.
Pepsi-Cola Youth Day
Shows and activities from over 40 local vendors.
When: May 1 from 11 a.m. to 3 p.m.
Cakes for the University Funnel Cake Tasting Contest
When: May 1 from 1:30 p.m. to 2:30 p.m.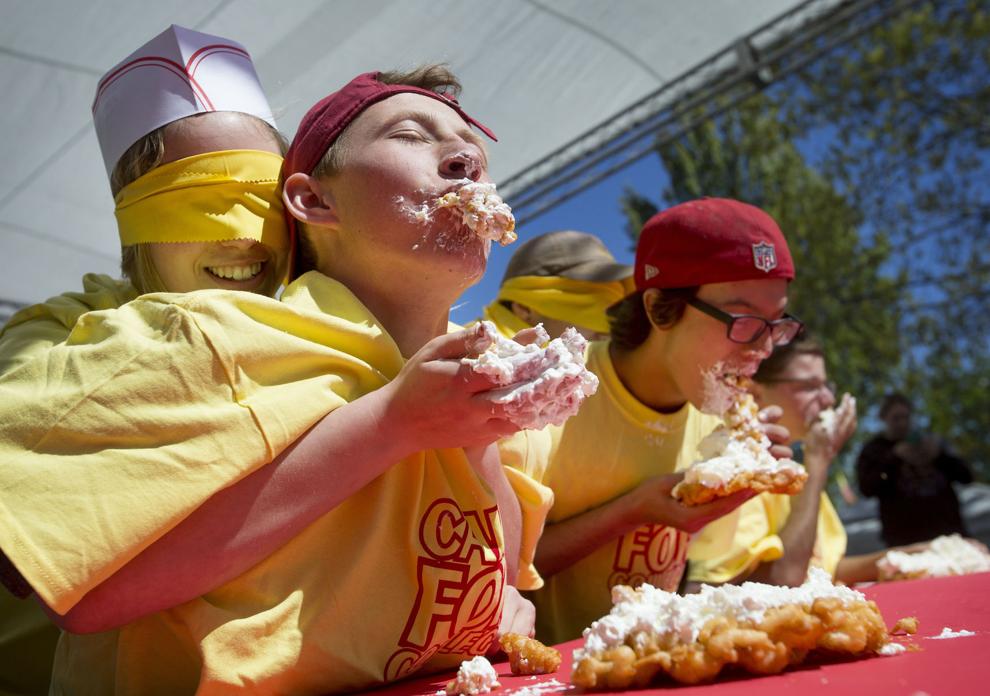 Announcing the Art 4 Kidz Prize Winners
K-12 youth art will be on display.
Apple blossom race
The race includes a Kids 2K for grades 1-8, a 5k walk, and 5k/10k runs.
Location: Parade route to Riverfront Park; Staging at Apple Bowl, Triangle Park in Wenatchee
Cost: Free for a 2,000 meter race; $15 pre-registration for 5K Walk and 5/10K Run, $20 on race day. Register here.
All Service Clubs and Community Luncheon
The luncheon will honor the 2022 Apple Citizen of the Year and will feature keynote speaker and original Seattle Seahawk Steve Raible.
When: May 4 to noon to 2 p.m.
Location: Wenatchee Convention Center Grand Ballroom
Arts and Crafts Fair
The fair will feature over 100 artists, musicians and artisans showcasing everything from t-shirts and hats to jewelry and art prints.
When: 10 a.m. to 7 p.m. May 6 and 7; 11 a.m. to 5 p.m. May 8
Bloom's Tower
The Tour de Bloom Stage Race is a three-day, four-race cycling event hosted by the Wenatchee Valley Velo Club. The event includes a Waterville Road Race, a Malaga/Alcoa Highway Time Trial and the Bloom Twilight Criterium Tour in historic downtown Wenatchee.
Annual Downtown Kiwanis Pancake Breakfast
Breakfast consists of pancakes, scrambled eggs, several toppings, coffee and juice. The pre-parade tradition has been around for more than 60 years, according to the Apple Blossom website.
When: Saturday, May 7, from 6 a.m. to 10:30 a.m.
Cost: $6 for adults in advance, children 6 and under are free. Tickets at the door are $7.
Pybus pop-up craft market
In addition to permanent Pybus tenants, there will be local vendors in the lobby with a variety of gift options, take-out crafts and other activities for children.
When: Saturday, May 7, from 9 a.m. to 1 p.m.
Location: Pybus Public Market
Vintage Grace Market
The Well Women of Grace City Church hold a vintage market. More than 30 vendors will sell antiques, jewelry, bouquets of fresh flowers and more.
When: Saturday, May 7, from 9 a.m. to 4 p.m.
Location: Grace City Church
Annual Apple Blossom Golf Tournament
The Apple Blossom Festival holds its annual golf tournament, sponsored by the Washington Trust Bank. Click on here record.
Location: Highlander Golf Course in East Wenatchee
Cost: $700 for a team of four