National theme park player Overseas Chinese Town has rolled out fun programs to its operations across the country for the upcoming Spring Festival holiday.
The programs cover a wide range of elements, including intangible cultural heritage and street art.
Lion dance performances and high-tech lighting will be performed at Happy Valley in Shenzhen, Guangdong Province, while circus performances will be held at Happy Valley in Chongqing.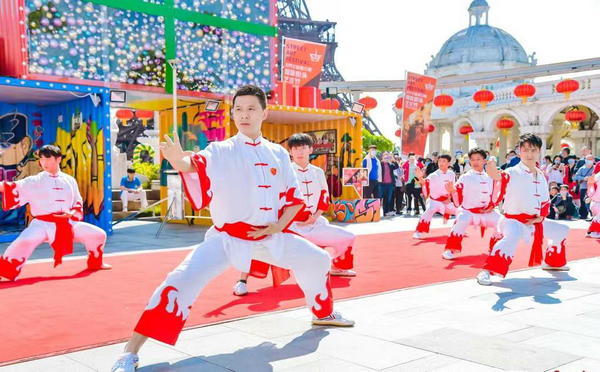 Themed lighting shows featuring Sanxingdui and the Chinese zodiac will meet the public at Happy Valley in Beijing, while a folk music ceremony and an intangible cultural heritage temple fair will be held at the Shanghai theme park.
Visitors can try paper engraving and sugar painting at Shunde OCT Harbor Plus in Guangdong Province. They can also get closer to nature at camping and fishing spots in a rural setting at OCT Gulou Waterfront Eco-Cultural Tourism Resort in Jiangmen, Guangdong Province.
Other Spring Festival activities are also available at OCT's operations in Jinan in Shandong Province, Shenyang in Liaoning Province, Dali in Yunnan Province and Chengdu in Sichuan Province.